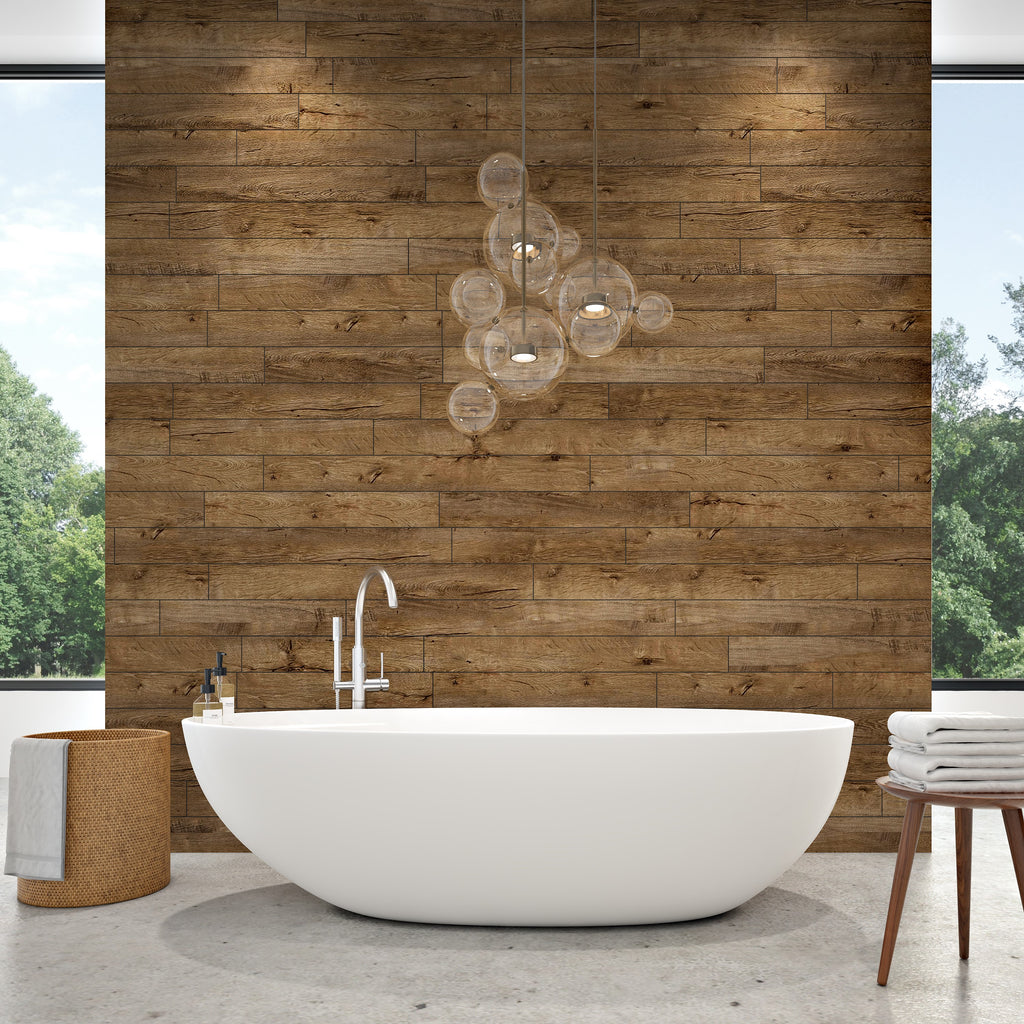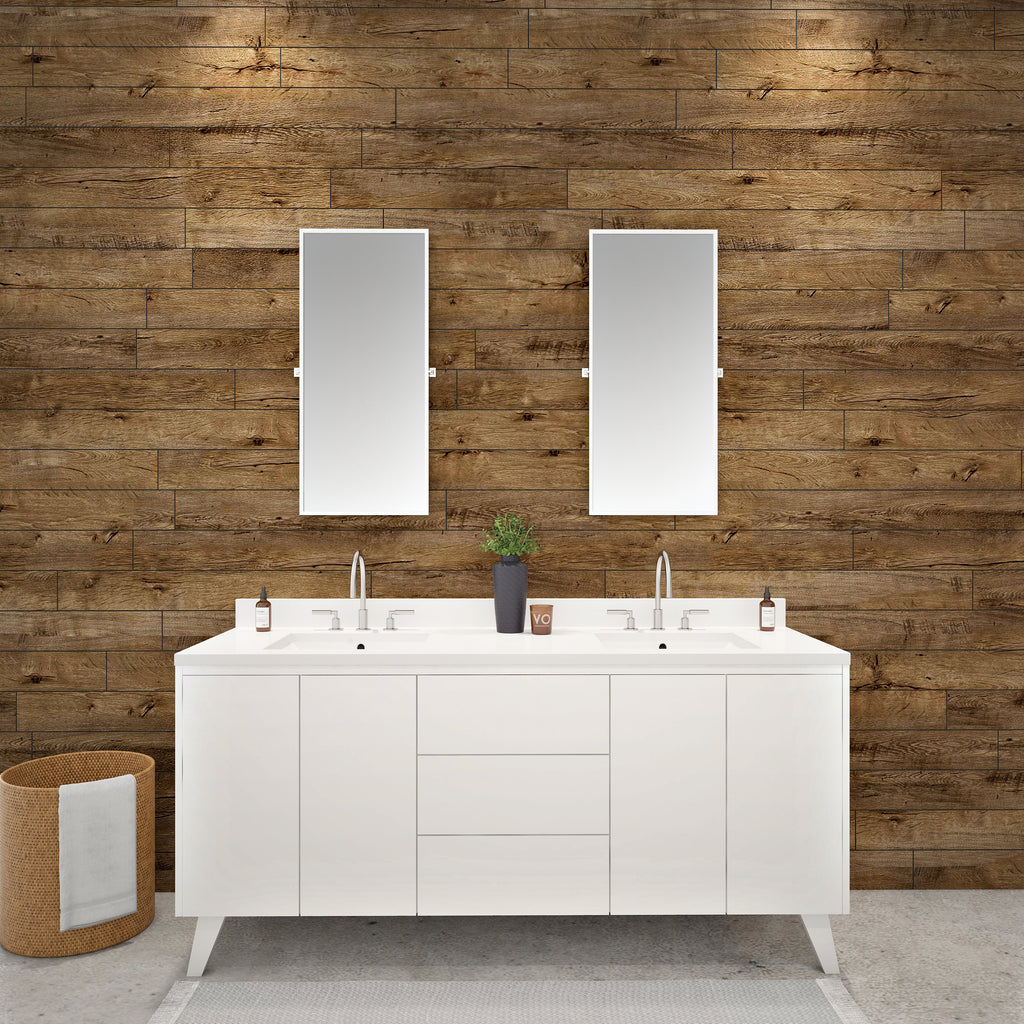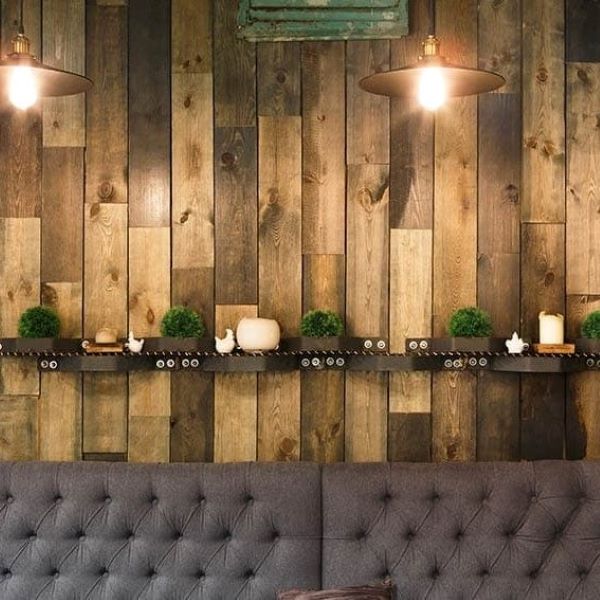 Wall panelling Distressed brown 10ft2 package.
$69.00
Get the unique touch you've been craving with these hand painted "Bleached Brown" wall panels designed for luxury walls, counters, kitchens and more. The interior of your home or business will be amazed with admiration!
 Installation Instructions: Each panel snaps together making installation easy.
 What is needed: Finish nails and construction glue.
 When purchasing our products, always allow for an extra 20% to account for waste.
- 1 package covers 10 square feet
- Dimensions of the wood panels: 48" long x 5 ¾ deep.
- Made from 100% pine wood